The Power of LCA – LCANZ 2021 Summit
Thursday 25, February 2021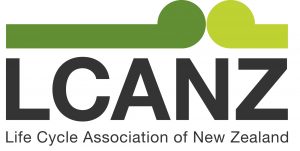 LCANZ is pleased to announce that registrations are now open for The Power of LCA. The 2021 LCANZ Summit will be held at GridAKL in the Wynyard Quarter, Auckland, on Thursday 25th February 2021.
Earlybird tickets available until 5pm on Friday 5th February.
The Power of LCA Summit will include speakers from the LCA community as well as industry insights from our members. The theme for the day reflects the power of LCA to support the needs of today's business and society, and the importance of understanding and mitigating our impacts in order to build back better.
Our keynote speaker, Katie Symons, is Principal Advisor Engineering to MBIE's Building System Performance Branch and is leading the Building for Climate Change programme's whole-of-life embodied carbon framework. We're looking forward to hearing Katie update us on the methodology MBIE are developing for their embodied carbon assessment ahead of the upcoming public consultation.
Venue and Agenda
The Summit will run in the event space on the ground floor of
the John Lysaght Building, GridAKL 101 Pakenham Street, Auckland from 1 to 6pm.
13:00: Registration & Networking
13.30: Welcome & Keynote
14:00: LCA Fundamentals and panel discussion
15:00 Afternoon Tea & Networking
15:30: LCA Case Studies and panel discussion
17:00: Drinks and networking
Earlybird ticket prices are available until 5pm on Friday 5th February.
Non-members are invited to join LCANZ to take advantage of our special member rate. For more details and to join, visit our website: https://lcanz.org.nz/members/m…
Speakers
We will be releasing further speaker details soon and LCANZ would like to invite our members to present relevant case studies. Please register your interest at secretary@lcanz.org.nz.
Media Policy
Events organised by LCANZ may be photographed or filmed for use in the LCANZ newsletters, website, Twitter, LinkedIn and other publications or social media for promoting the work of LCANZ. The database of the attendees may be shared with the co-organisers. If you do not wish your picture taken, or your details to be shared, please let us know.
Privacy Policy
The provision of your data takes place via a web application on the internet. Therefore, the confidentiality, the integrity (inviolability), the authenticity and the availability of personal data cannot be guaranteed.
---
Top