New method for LCA of PV technologies
Research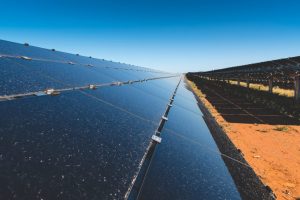 ers from Charles Darwin University have conducted a 'cradle to grave' life cycle assessment (LCA) of the four most widely used PV technologies: monocrystalline silicon (mono-Si), multi-crystalline silicon (multi-Si), amorphous silicon (a-Si) and cadmium telluride (CdTe).
The LCA was based on the 'ReCiPe' life cycle impact assessment method first developed by academics in 2008. This method utilizes a total of 21 indicators to evaluate the environmental impacts of a technology or product on three higher levels: human health, biodiversity and resource scarcity. The indicators focus on single environmental problems, such as climate change.
The 18 midpoint indicators used for the research are climate change, ozone depletion, terrestrial acidification, freshwater eutrophication, marine eutrophication, human toxicity, photochemical oxidant formation, particulate matter formation, terrestrial ecotoxicity, freshwater ecotoxicity, marine ecotoxicity, ionizing radiation, agricultural land occupation, urban land occupation, natural land transformation, water depletion, metal depletion and fossil depletion.
The academics say that cadmium telluride solar modules have the lowest life cycle impact, followed by amorphous, multi and monocrystalline silicon products.
Read more here.
---
Share your comment
You must be logged in to post a comment.
---
Top