#rethinkLCA – Registrations now open!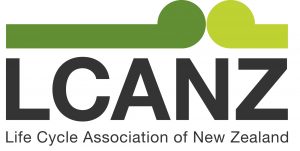 LCANZ is proud to announce that registrations are now open for the #rethinkLCA 1 day summit coming up in November.
The 10th Anniversary Summit will be held at Hatchbox in Auckland on Wednesday 27th November 2019 (register here).
#rethinkLCA will include speakers from the LCA community as well as industry insights from our members in a year that also marks 50 years of LCA practice.
The themes for the day reflect the need to #rethink how LCA is used and communicated, to support the needs of today's business and society.
LCA & Decision Making will focus on how LCA is used internally to improve processes and how it can drive a more Circular Economy.
LCA & Carbon reveals the importance of supply chains in understanding the full carbon footprint of a project or business, and the reductions necessary to meet our climate goals.
LCA & Communications will be more outward looking, focusing on how we communicate impacts, aims and progress to the wider world.
LCANZ would like to invite our members to present on any of these three themes of the summit.
Please register your interest at secretary@lcanz.org.nz
Keynote speakers will include Dr James Fava (Anthesis Group), Dr Barbara Nebel (thinkstep), Professor Sarah McLaren (Massey University) and Dr Rachel Chiaroni-Clarke (Office of the Prime Minister's Chief Science Advisor).
A separate dinner event in the evening will mark the 10th Anniversary of LCANZ.
---
Share your comment
You must be logged in to post a comment.
---
Top