Autumn webinar series – 'The Water Footprinting of Kiwifruit, Wine and Dates' recording now available
We are pleased to now offer the recording of our second webinar in the Water section of our recently concluded free autumn webinar series 'The NOW and NEXT of LCA'.
The webinar titled 'The Water Footprinting of Kiwifruit, Wine and Dates' was delivered by Dr. Brent Clothier on 11th May.
The webinar provided insights into a hydrological approach of water footprinting. Brent described studies of hydroelectricity in New Zealand, wine production in Marlborough and Gisborne, and growing dates in the UAE. Each study showed the importance of understanding local conditions and constraints in defining the focus of the study, and to generating useful outcomes.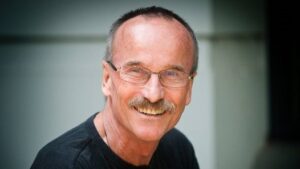 Brent Clothier is a Principal Scientist with Plant & Food Research. He is based in Palmerston North, New Zealand. Brent is President of the Royal Society Te Apārangi. Brent has a BSc (Hons) from Canterbury University, and a PhD and DSc from Massey University. Brent is a Fellow of Royal Society Te Apārangi. He is also a Fellow of four foreign science academies: the Soil Science Society of America; American Agronomy Society; American Geophysical Union, and he is an Academician (Foreign) of the Chinese Academy of Engineering. Brent has been, or is still involved in water-related aid and development projects in the Pacific and Indian Oceans, as well as in the Middle East, China, and Africa.
---
Share your comment
You must be logged in to post a comment.
---
Top