Autumn webinar series – 'Water footprinting of agricultural products: the relevance of the local data and local context' recording now available
We are pleased to now offer the recording of our third and final webinar in the Water section of our recently concluded free autumn webinar series 'The NOW and NEXT of LCA'.
The webinar titled 'Water footprinting of agricultural products: the relevance of the local data and local context' was delivered by Dr. Ranvir Singh on 18th May.
This webinar focused on the importance of local data and local context for water footprinting. Ranvir used examples of crop cultivation in India and of dairy farming in New Zealand to show how the water footprint varies with the selection of models, datasets and spatial scales. Ranvir also provided more insight into Grey water footprinting and how the insights gained from field research can guide more sophisticated modelling techniques and help to guide decision making.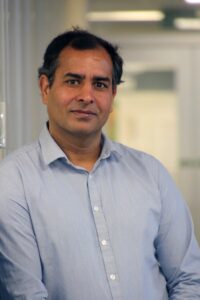 Dr. Ranvir Singh is Associate Professor in Environmental Hydrology and Soil Science at Massey University. His research interests and efforts are focused on development of innovative tools and management practices to assess and minimize the impact of agricultural production systems on water resources. This includes application and advancement of water accounting, water productivity and water footprinting methodologies to assess and improve water use and its management in agricultural productions systems.
He served as a member of the Standards NZ International Review Group on Life Cycle Assessment, New Zealand representative on the ISO 14046 "Water Footprint: Requirements and Guidelines" Working Group, from 2010-18; and participated and contributed to the FAO Water Technical Advisory Group (2016-18) for development of the LEAP guidelines for water use assessment of livestock production systems and supply chains.
---
Share your comment
You must be logged in to post a comment.
---
Top