Autumn Webinar Series – The Water Footprinting of Kiwifruit, Wine and Dates
Wednesday 11, May 2022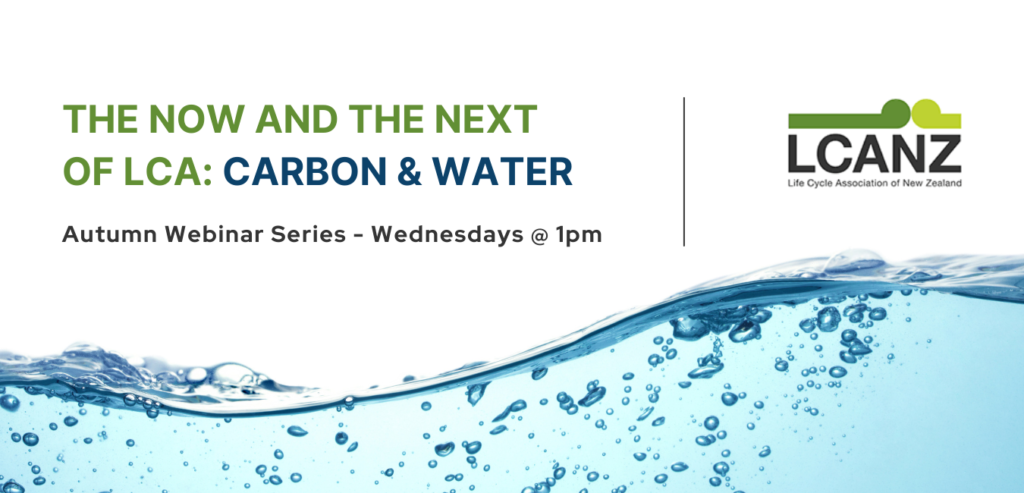 We are offering a series of webinars through Autumn – "The NOW and the NEXT of LCA" focusing on carbon and water.
Each half-hour webinar will have a dedicated speaker and topic. The second webinar on the Water section of this series will be held on 11th May 2022: The Water Footprinting of Kiwifruit, Wine and Dates. The talk will be delivered by Dr. Brent Clothier.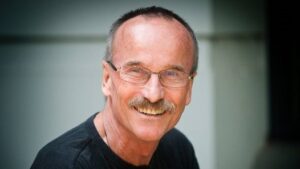 The water footprint (WF) concept, based on the embedded virtual-water notion of Allan (1993), was first introduced by Hoekstra (2003). Hoekstra (2003) quantified this WF as being the amount of water that is needed to produce different goods, and various services.  A WF comprises three components: the blue WF (WFblue), green WF (WFgreen), and grey WF (WFgrey). The WFblue is the volume of water extracted from water resources such as rivers, lakes, and groundwater to produce a product or service. The WFgreen refers to consumption of rain water that had been stored in the soil. The WFgrey is a measure of volume of water 'polluted' by leaching solutes as a result of the production of goods and provision of services.
The WF concept is illustrative of the impact that primary production can have on the quantity and quality of our water resources.  However care needs to be exercised, and all the components of the hydrological cycle must be equitably quantified to assess impacts. Expanding on these concepts, Brent will share his insights into the water footprinting process of kiwifruit, wine and dates.
Brent Clothier is a Principal Scientist with Plant & Food Research. He is based in Palmerston North, New Zealand. Brent is President of the Royal Society Te Apārangi.
Brent has a BSc (Hons) from Canterbury University, and a PhD and DSc from Massey University. Brent is a Fellow of Royal Society Te Apārangi. He is also a Fellow of four foreign science academies: the Soil Science Society of America; American Agronomy Society; American Geophysical Union, and he is an Academician (Foreign) of the Chinese Academy of Engineering.
Brent has been, or is still involved in water-related aid and development projects in the Pacific and Indian Oceans, as well as in the Middle East, China, and Africa.
Register here.
---
Top