LCANZ AGM
Thursday 20, June 2019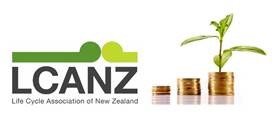 The Life Cycle Association of New Zealand is proud to host its annual general meeting on Thursday 20th June 2019.
Click here to view the AGM notice and committee nomination form
Venue kindly sponsored by HERA: 17-19 Gladding Place, Manukau
Registration 9:30am
AGM from 10am
Networking lunch from 12pm
A series of workshops will look at how the association can further grow and support its members.
The Annual General Meeting and association workshops will be held in the morning, with a networking lunch from 12. Attendance is free of charge and both members and non-members are welcome.
Register your attendance here. Or contact us at membership@lcanz.org.nz
---
Top